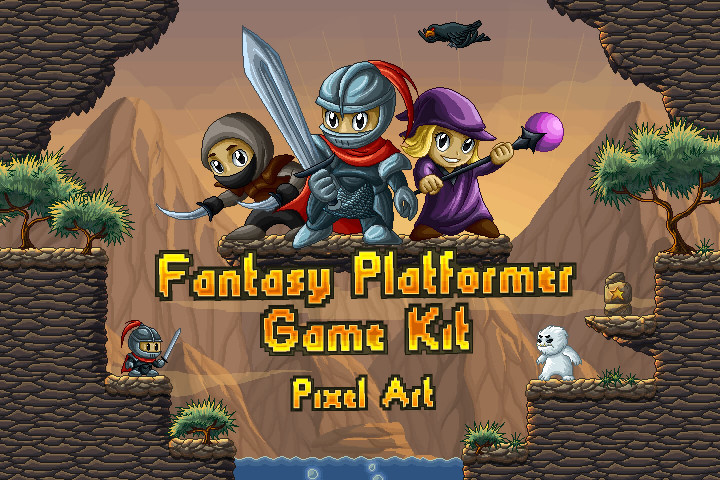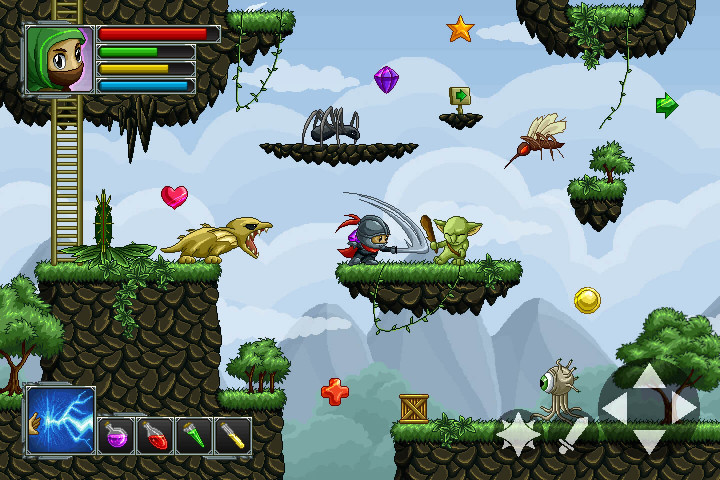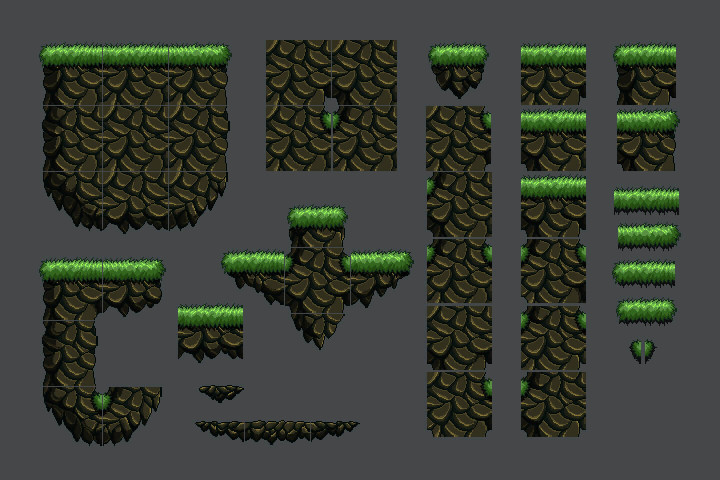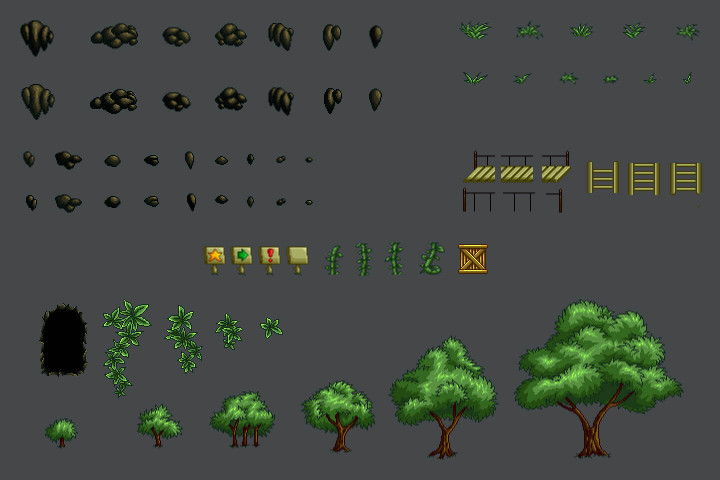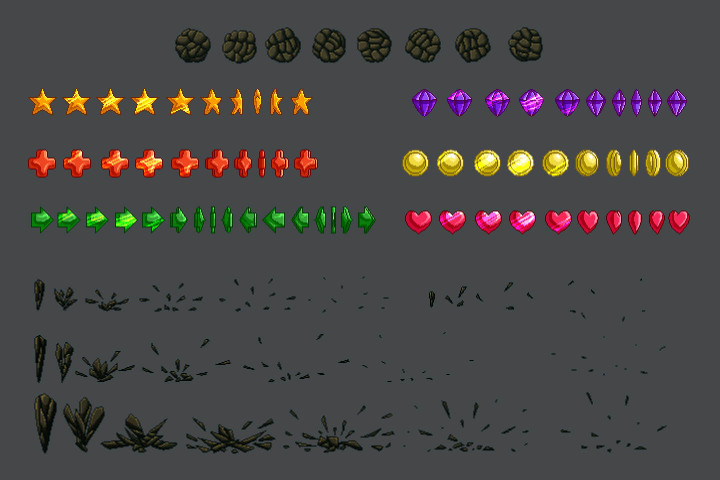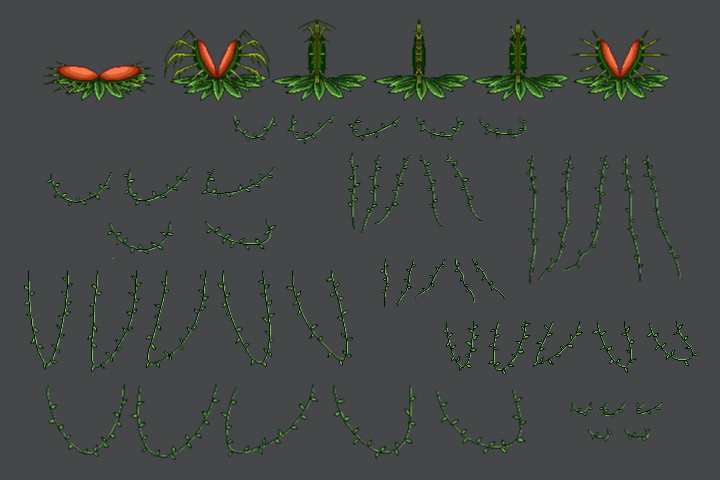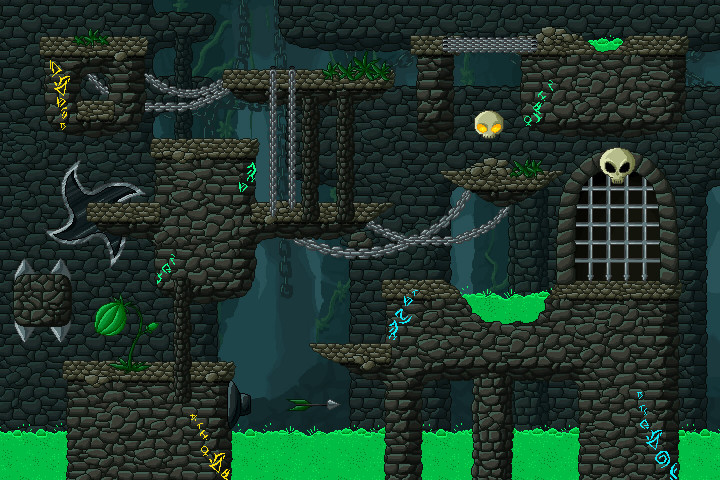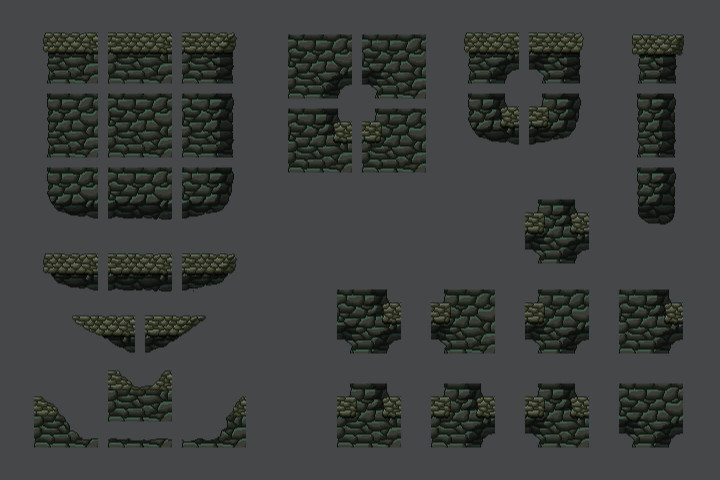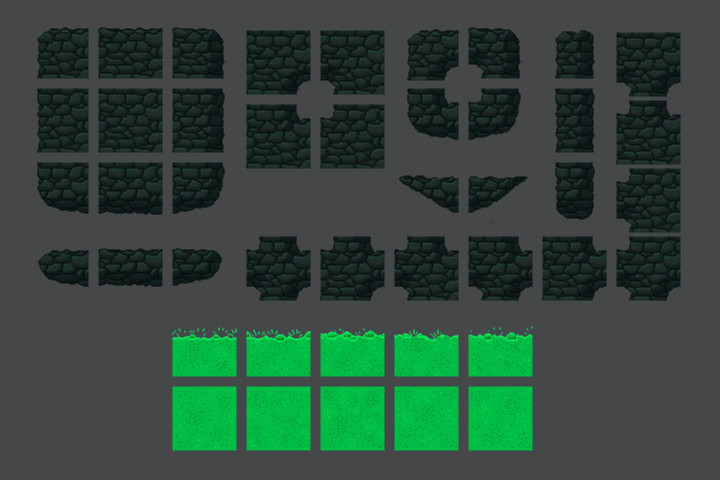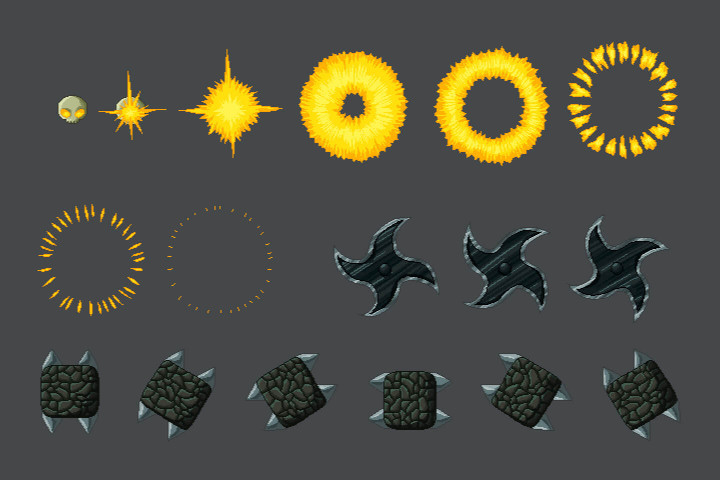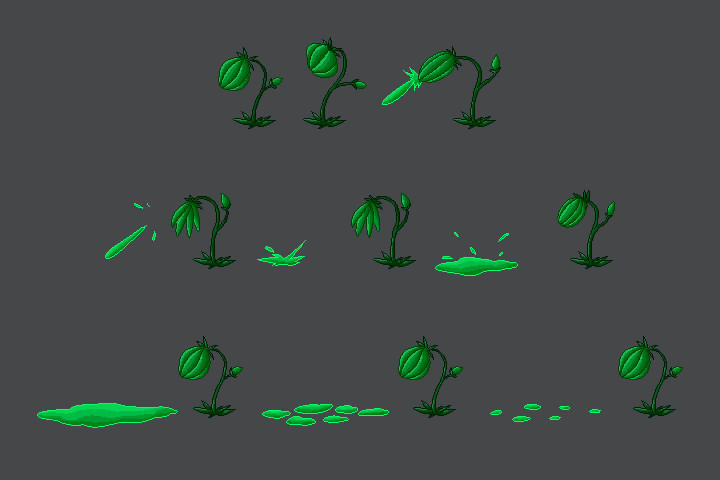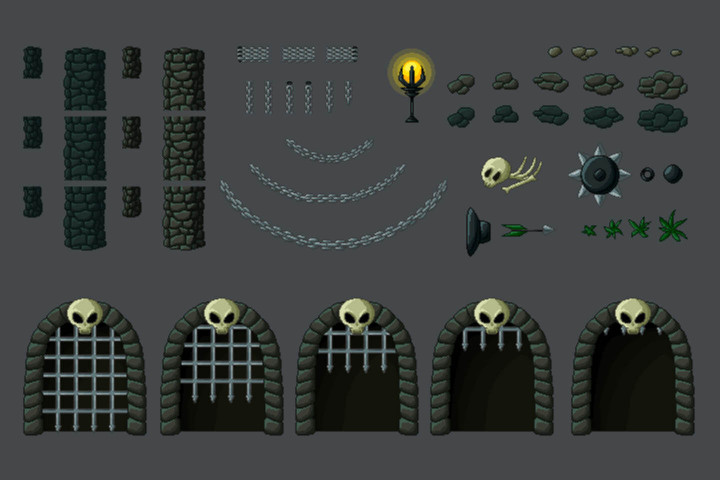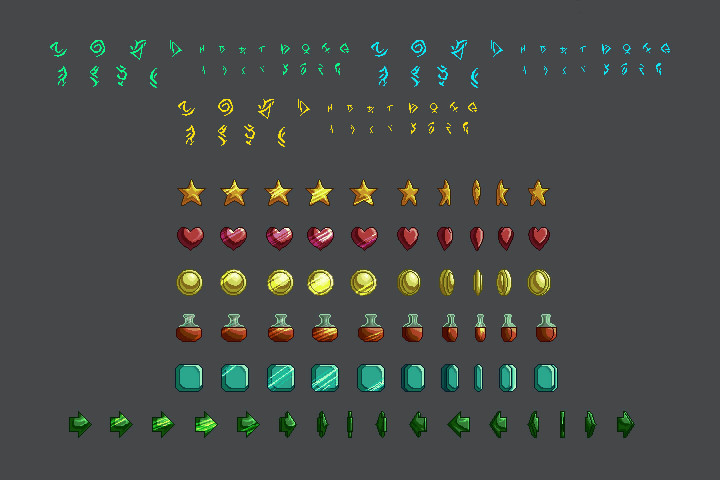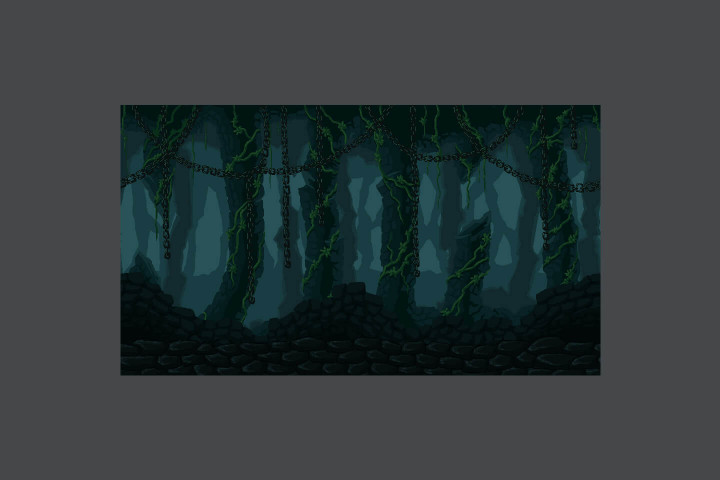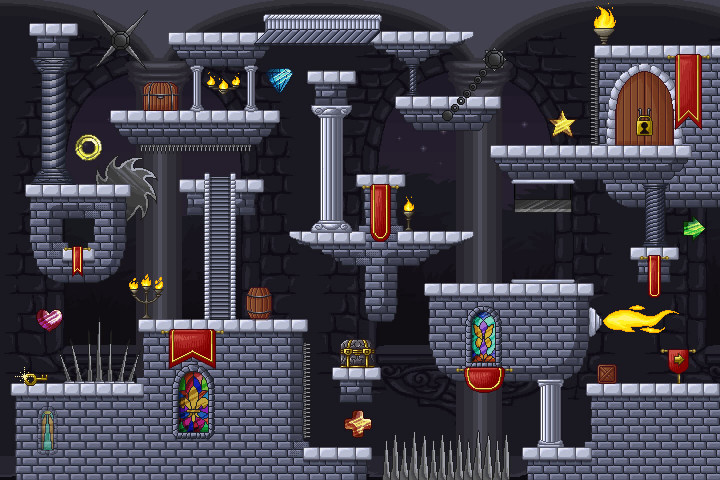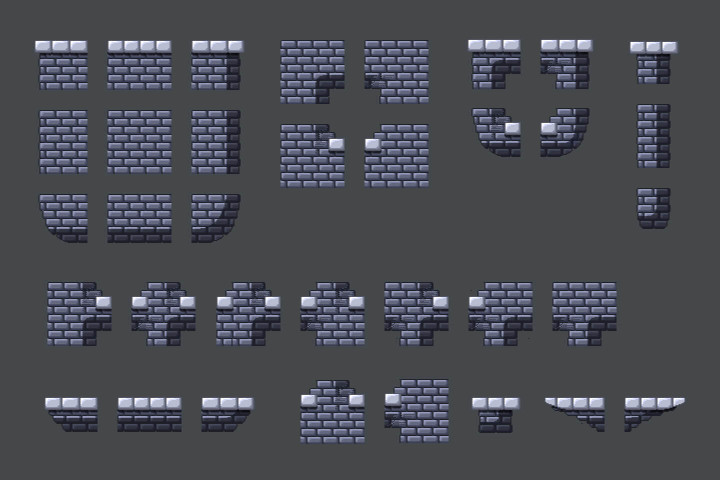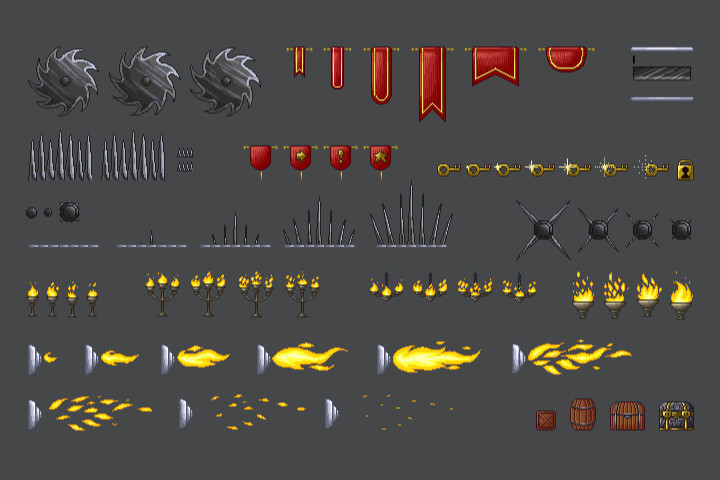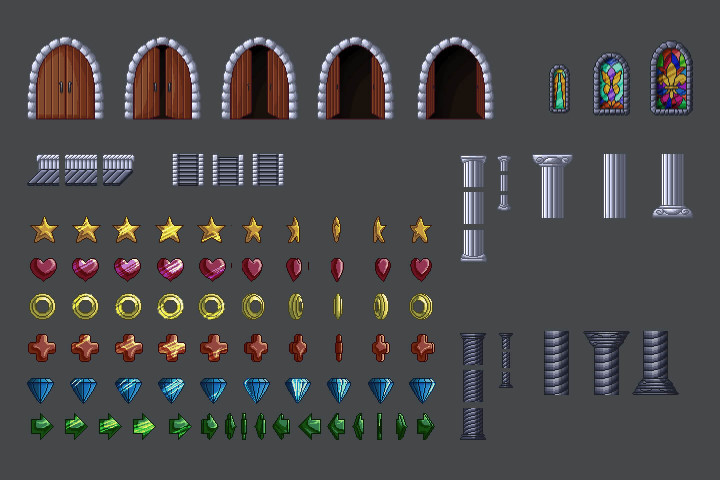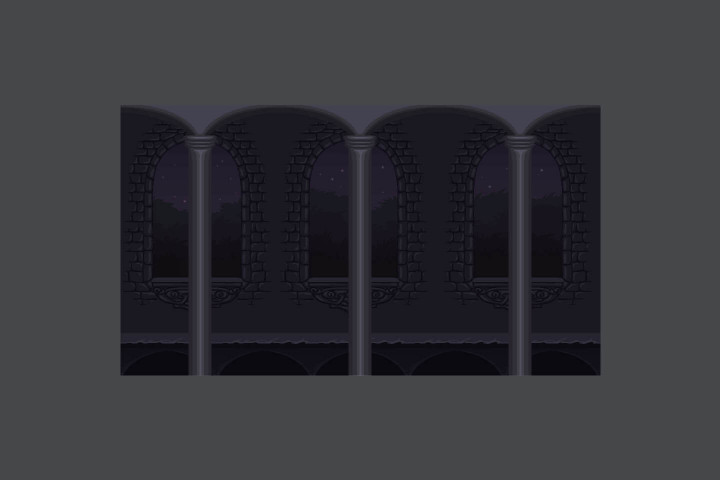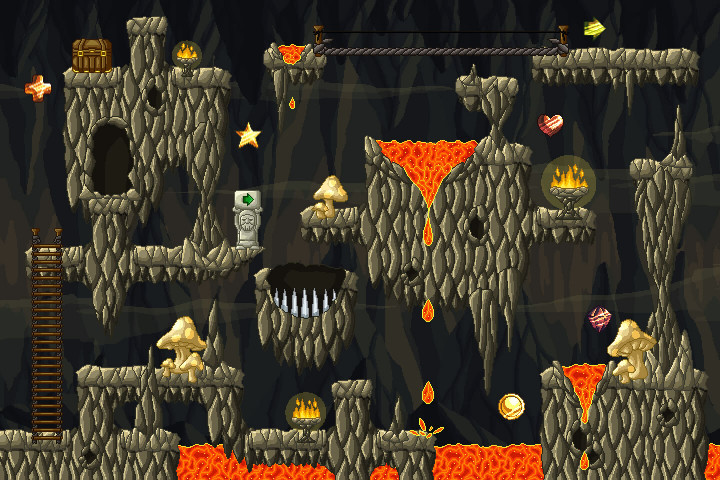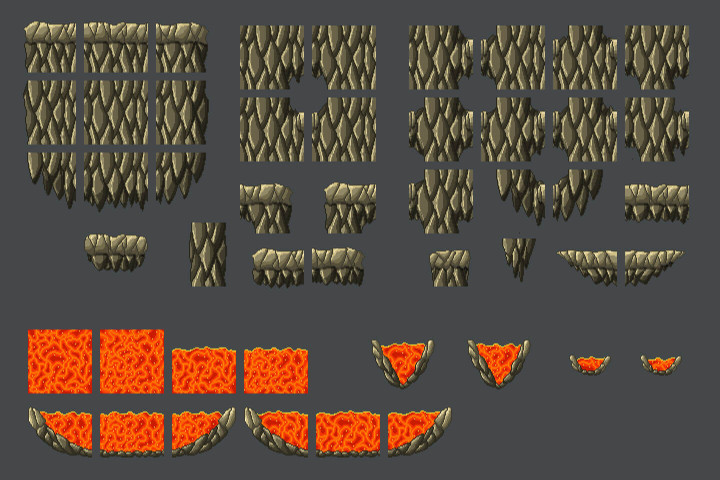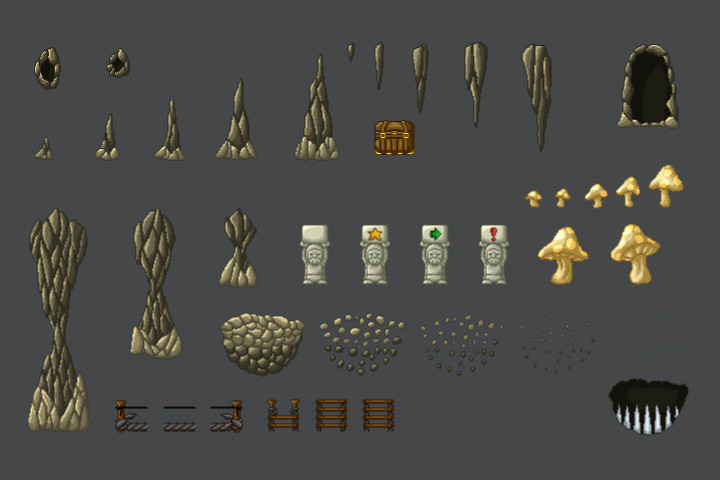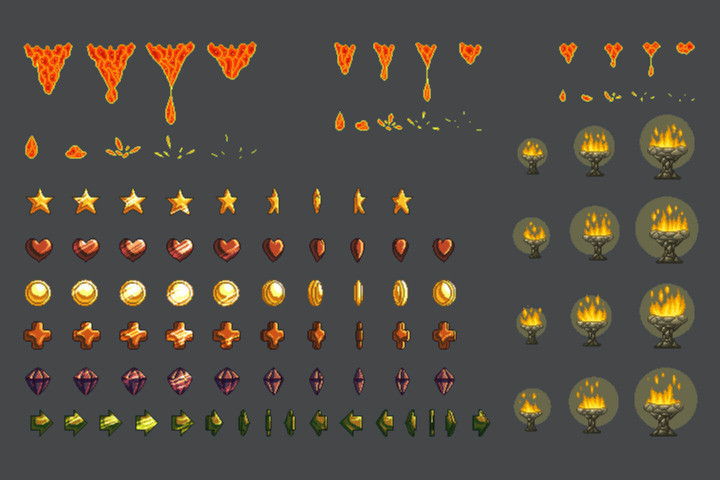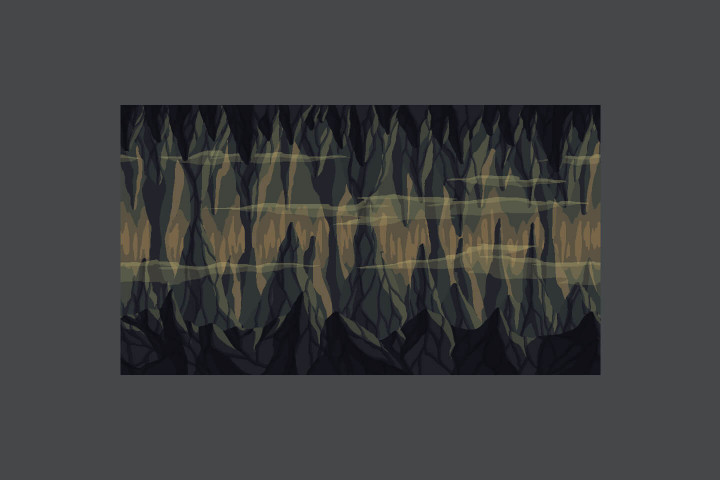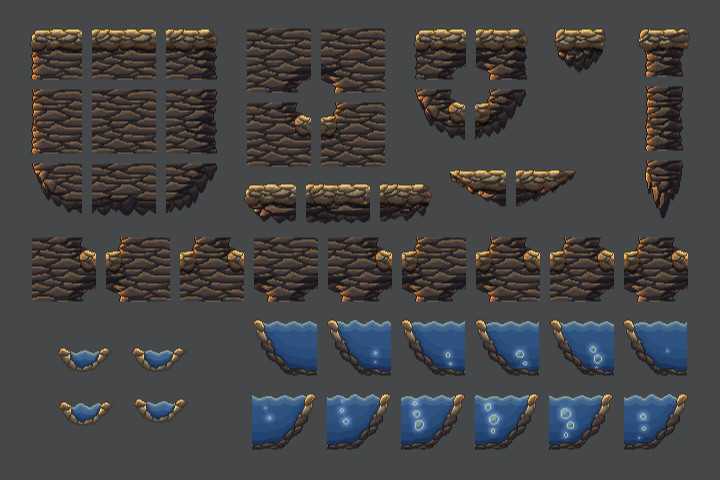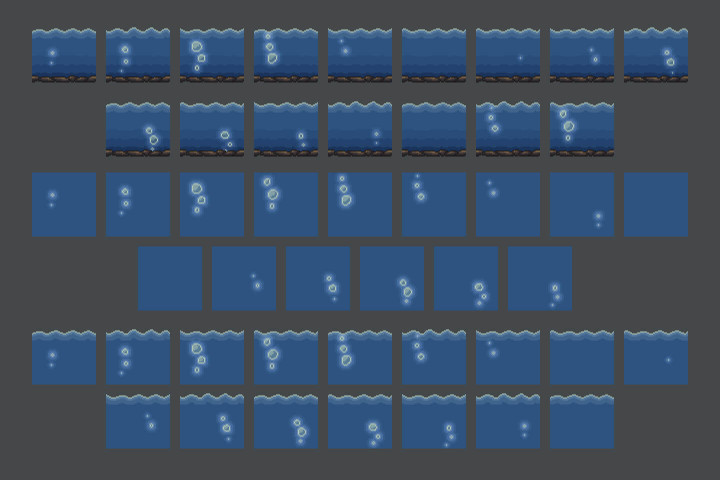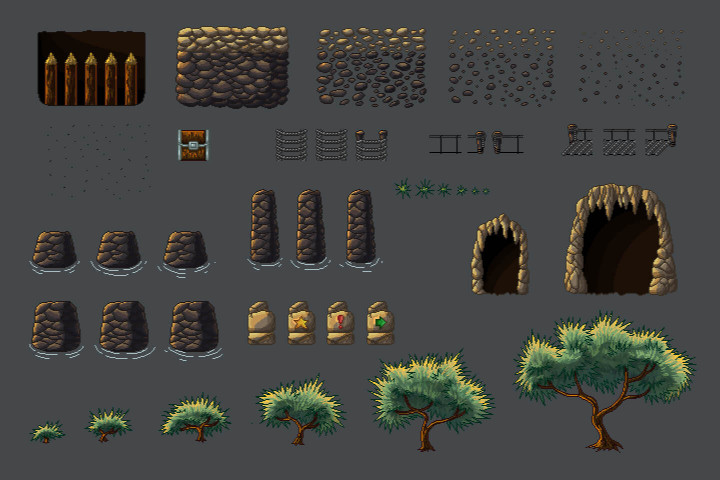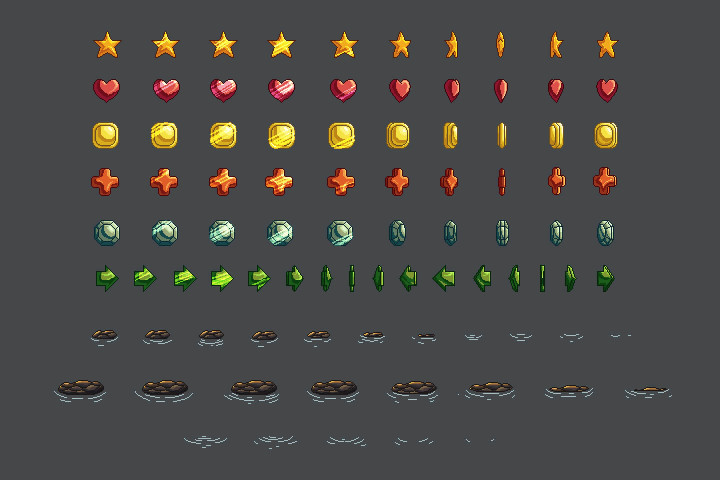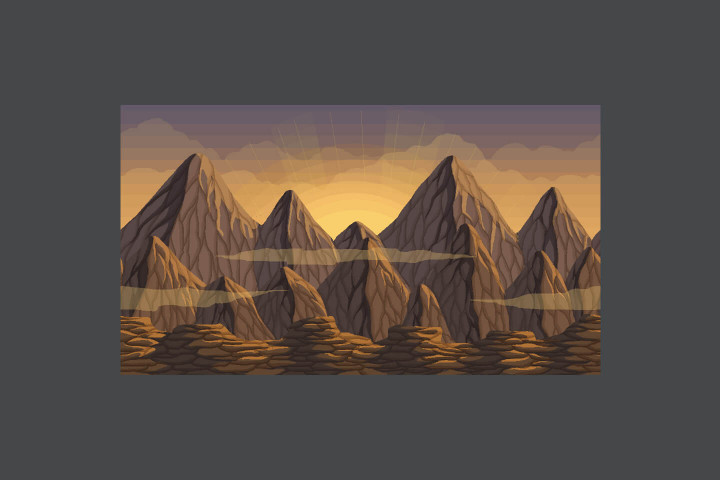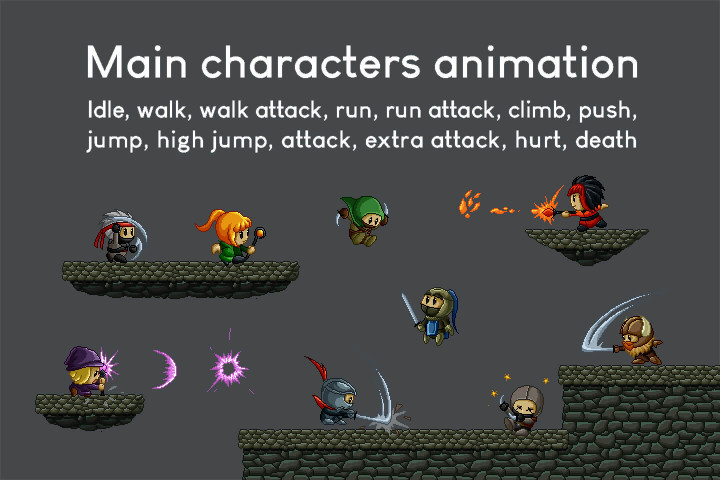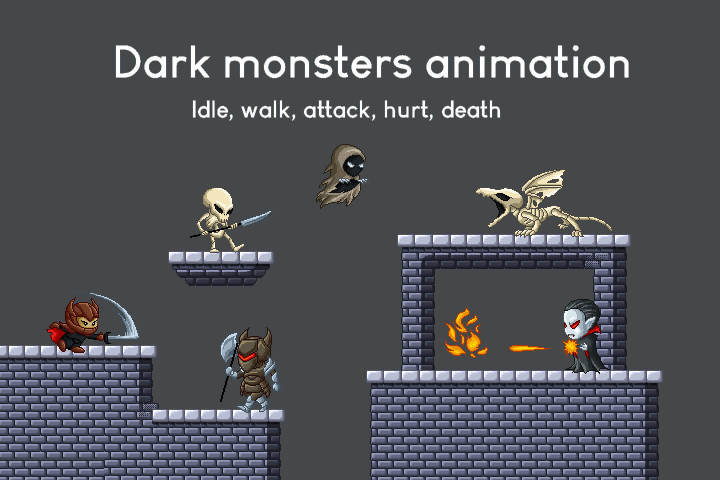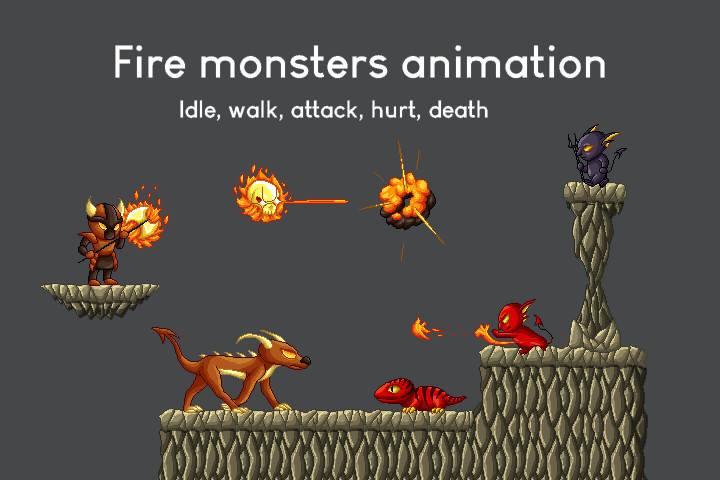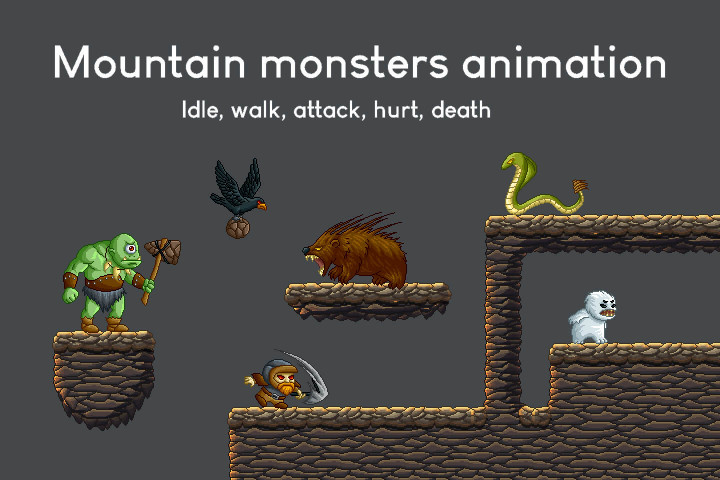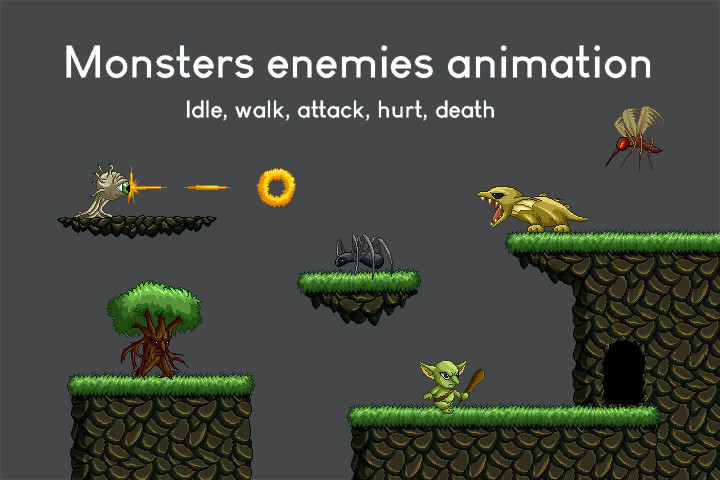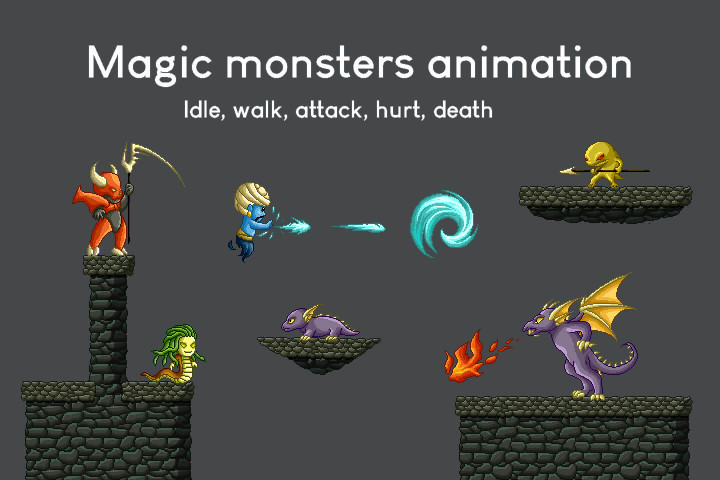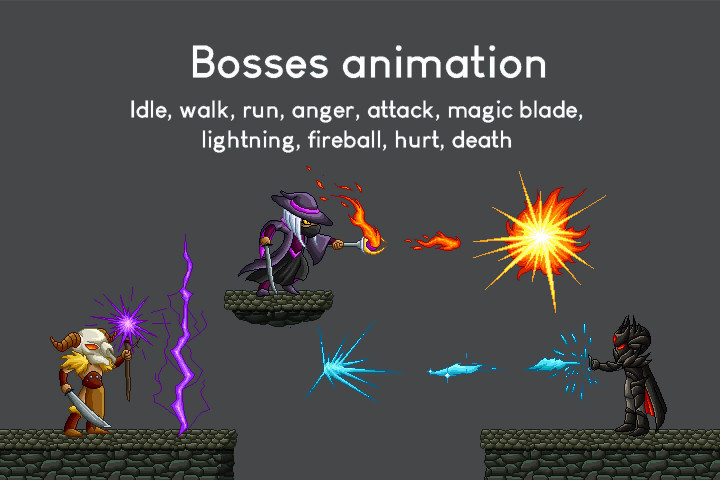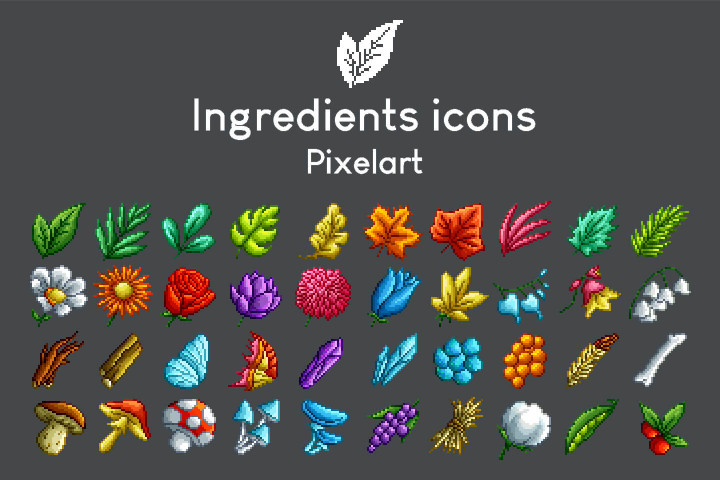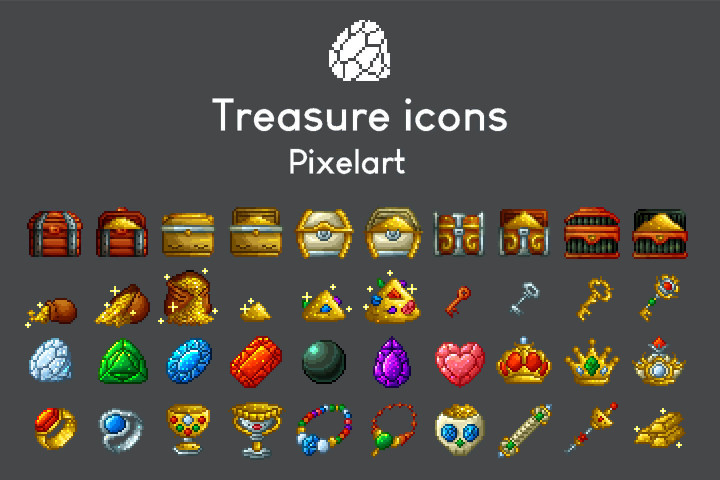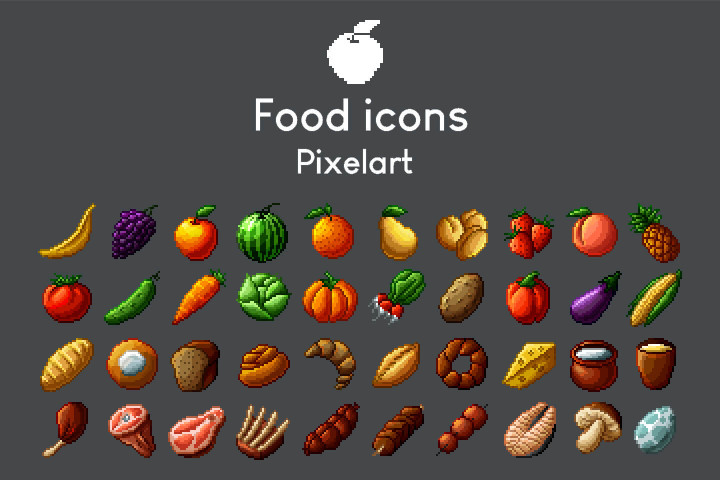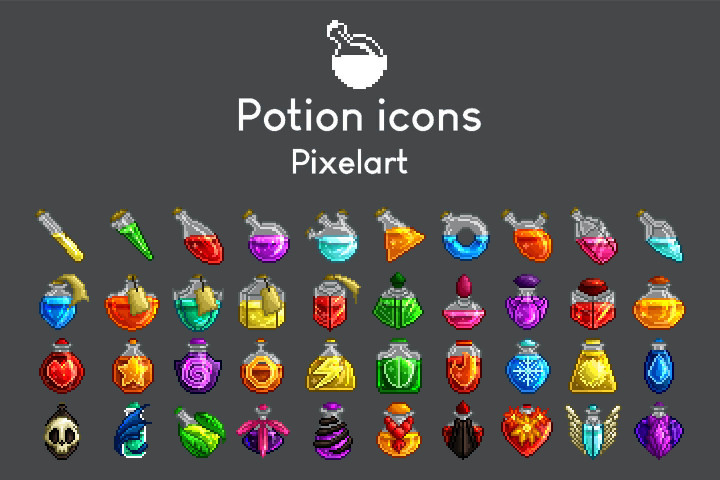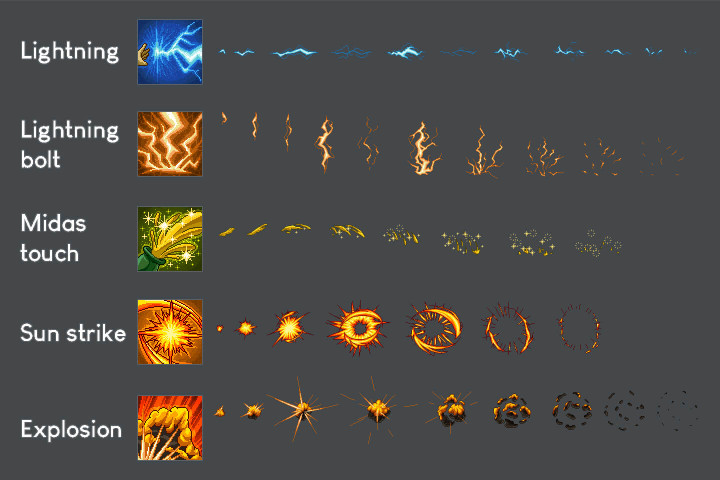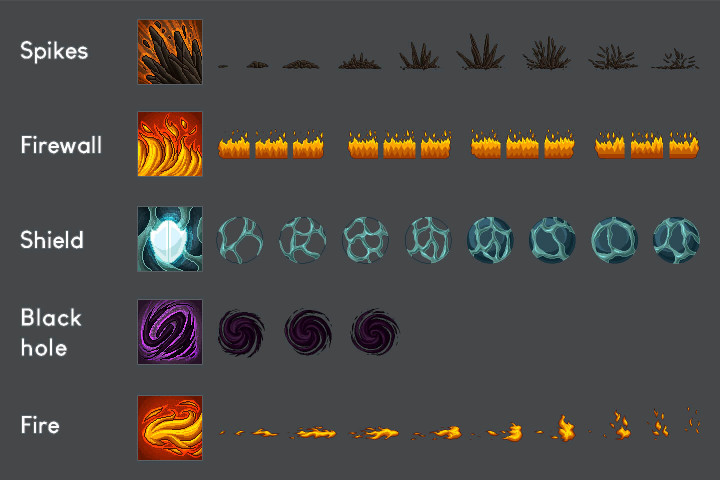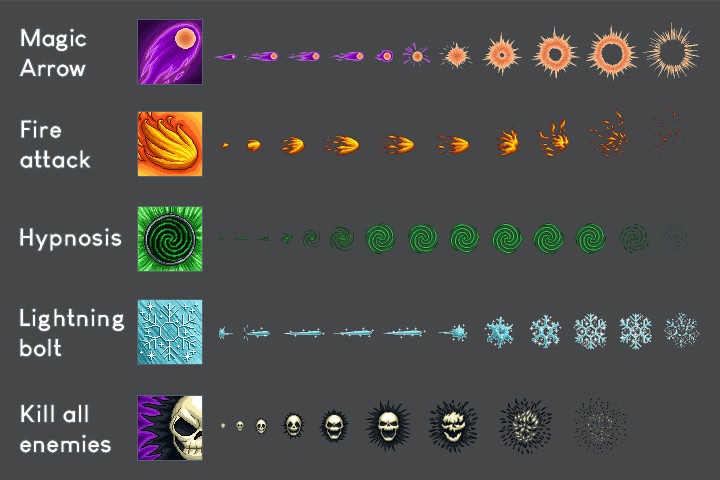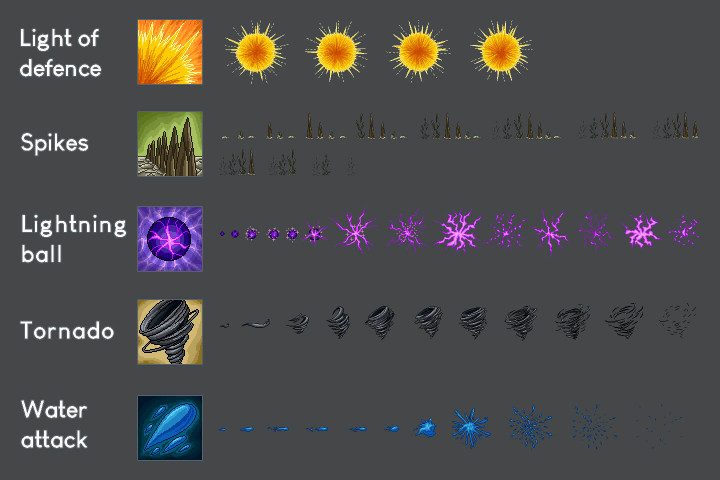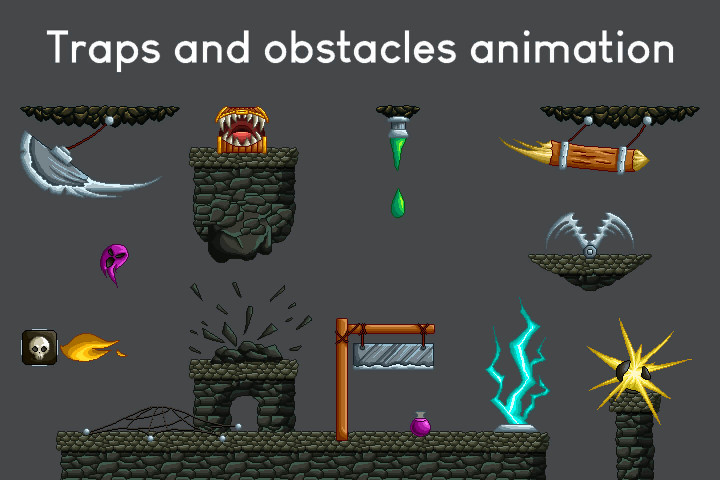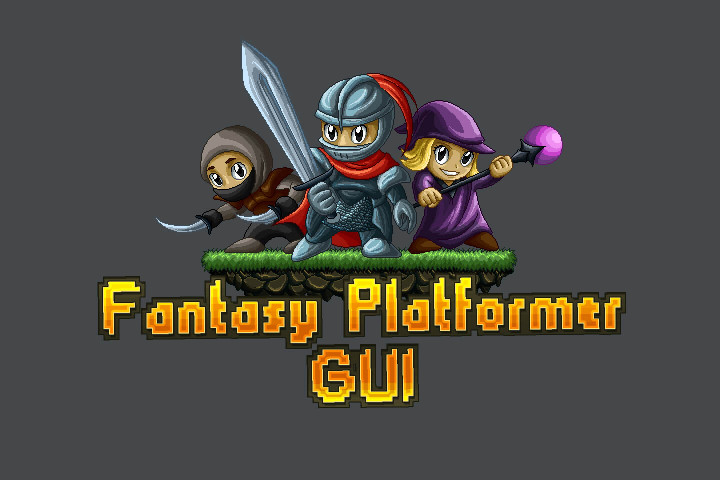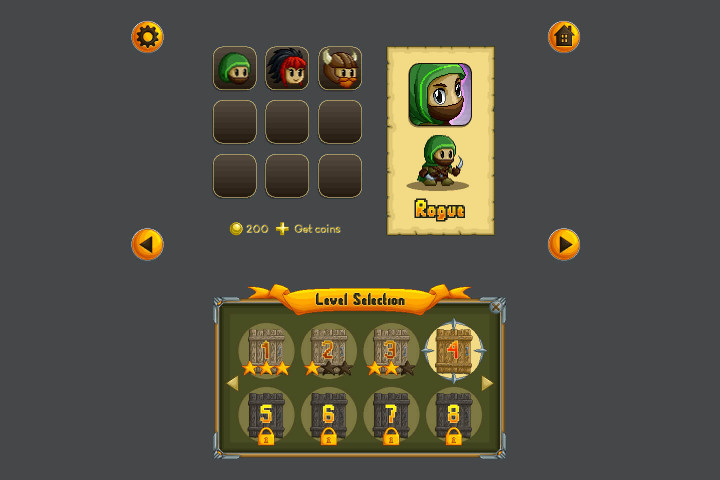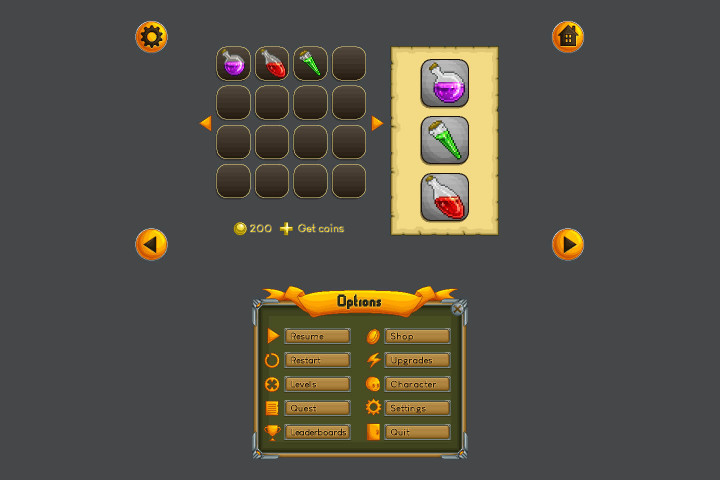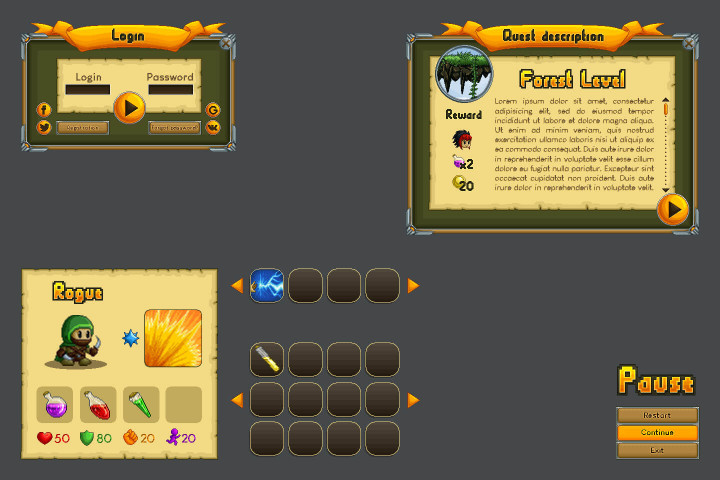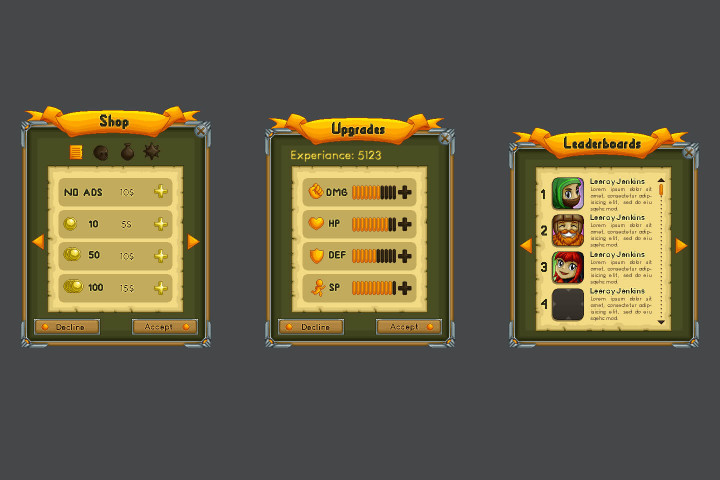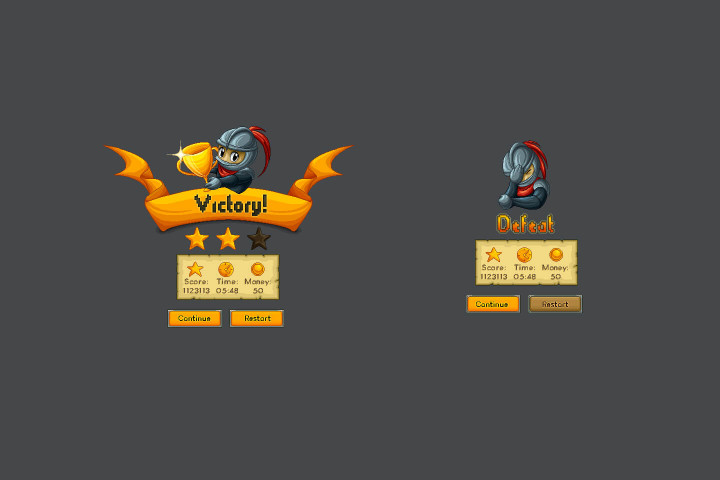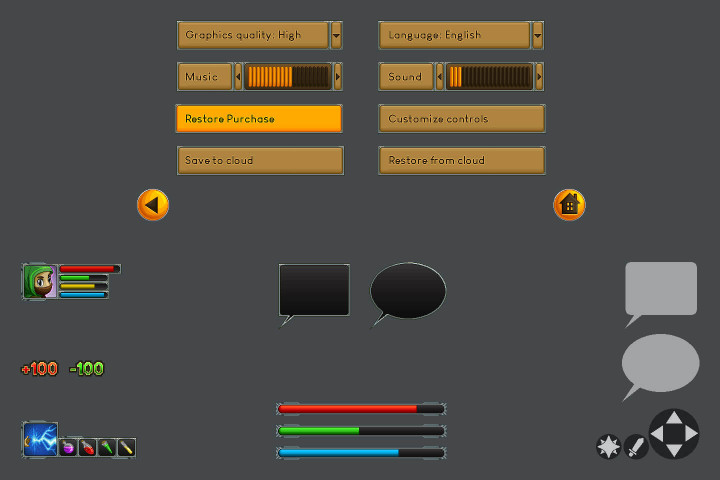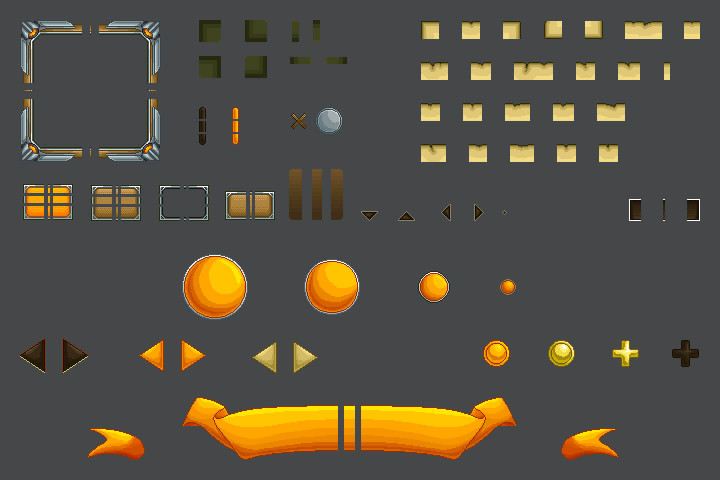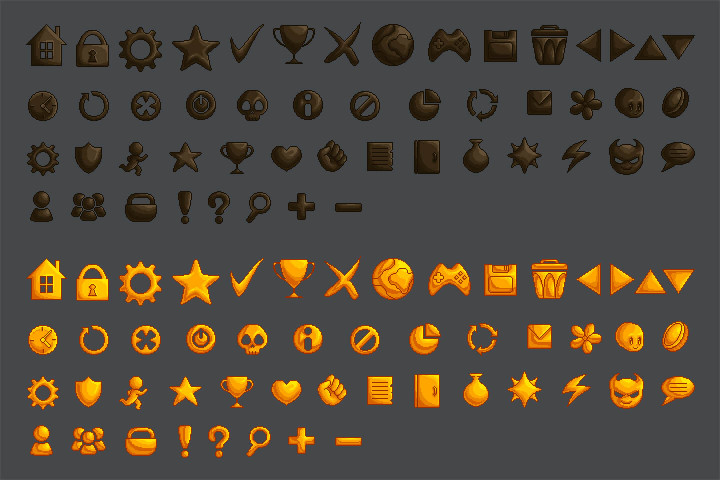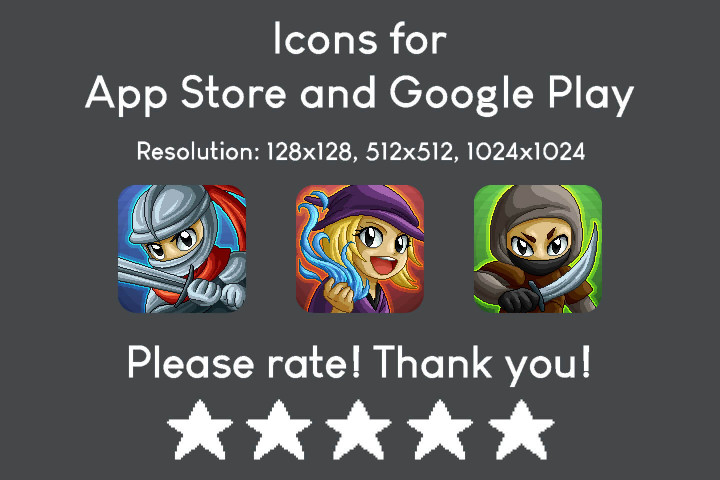 DESCRIPTION
Before you Fantasy Platformer Game Kit Pixel Art. This is a great set of graphics for creating a dynamic platformer. The collection includes: characters, tilesets for creating levels, a large number of objects, icons, effects and interface. All in one style. If you like pixel art and want to create a fantasy video game, then this set will be useful for you. The archive contains the following formats: PSD, PNG.
DETAILED CONTENT:
6 main characters (128×128);
30 unique opponents (128 × 128 and 256 × 256);
3 boss characters (256 × 256). Important! The character's death animation has a size of 325 × 256 as it requires a larger area;
5 thematic tilesets (forest, mountain, dungeon, castle, castle dungeon) Tile size 64×64;
A set of traps with animation (15 pieces);
2 sets of magic effects. 20 animations;
40 food icons (32×32);
40 potion icons (32×32);
Treasure icons 40 pieces (32×32);
Ingredient icons 40 pieces (32×32);
Avatars of the main characters and opponents 42 pieces (64×64);
Interface (windows, buttons and other elements);
Icons for Google Play and App Store.
ANIMATION OF THE MAIN CHARACTERS:
Attack;
Climb;
Death;
Extra Attack;
Hurt;
Idle;
Jump;
Jump high;
Push;
Run;
Run attack;
Walk;
Walk attack.
ANIMATION OF OPPONENTS:
Idle;
Walk;
Hurt;
Attack;
Death.
BOSS ANIMATIONS:
Idle;
Walk;
Run;
Anger;
Attack;
Hurt;
Death;
Magic blade;
Lightning;
Fireball.
DEMO ANIMATION: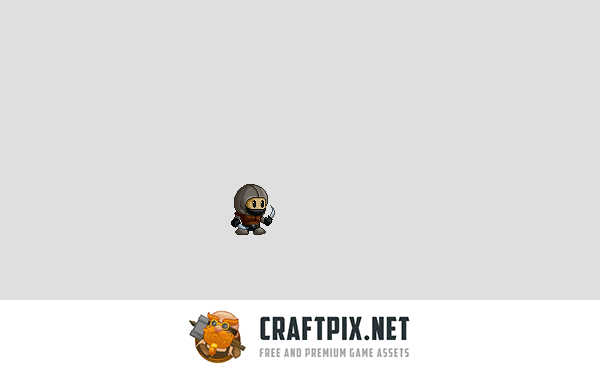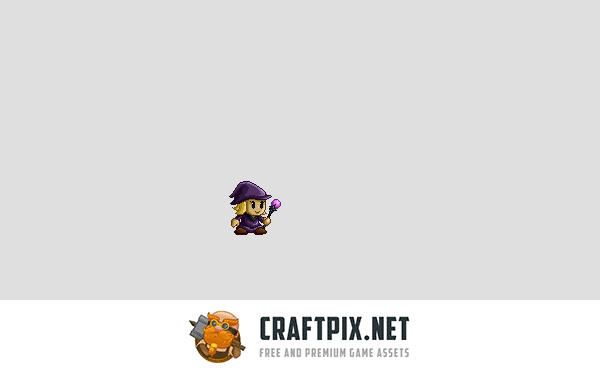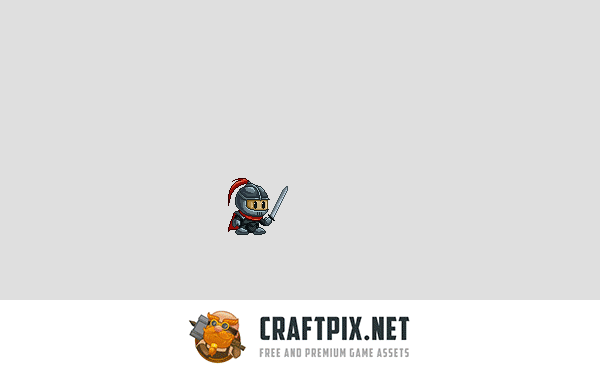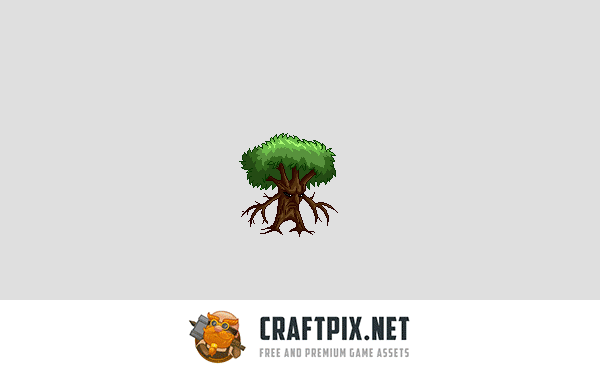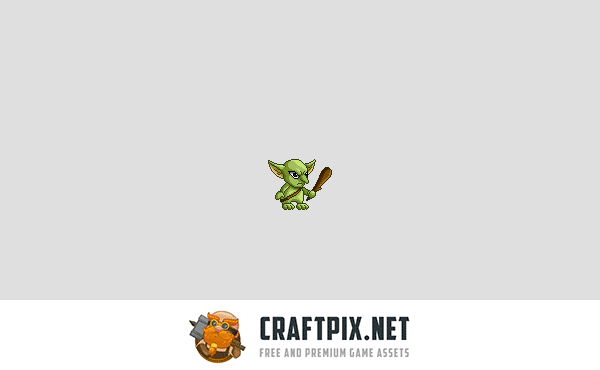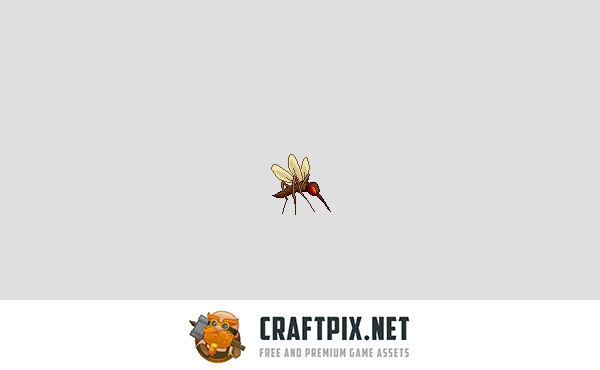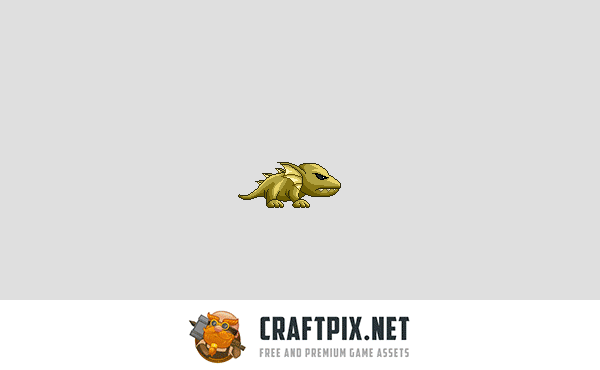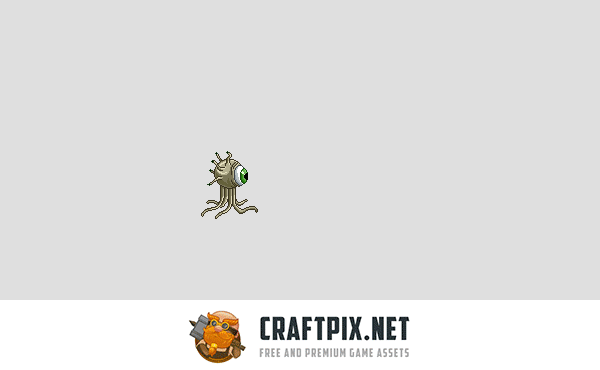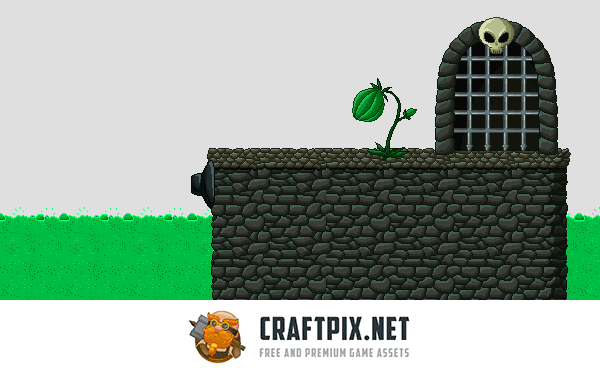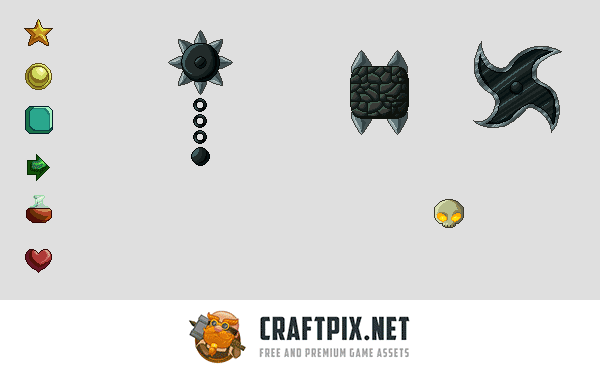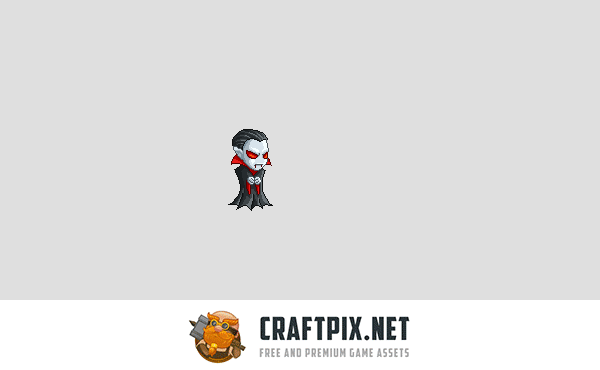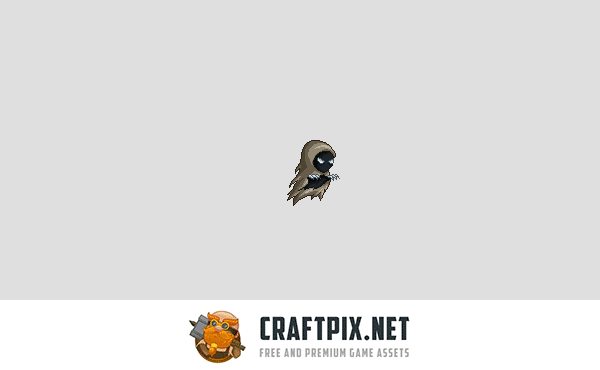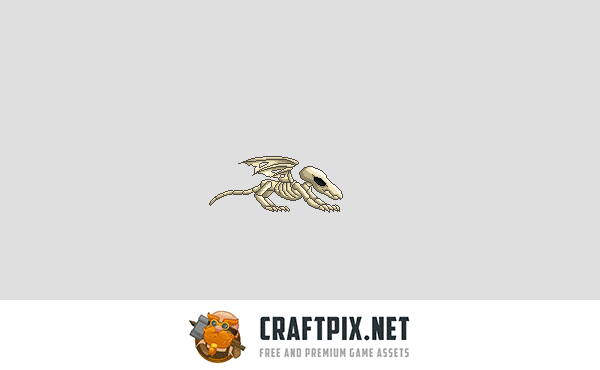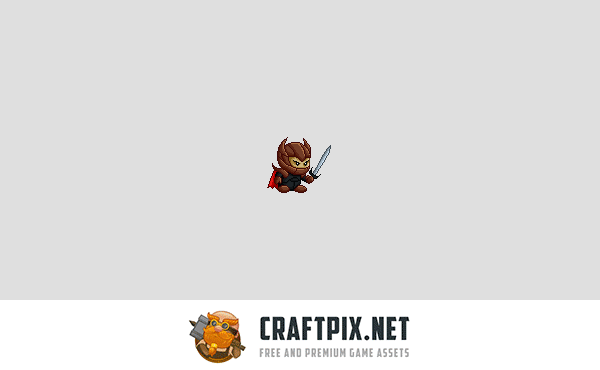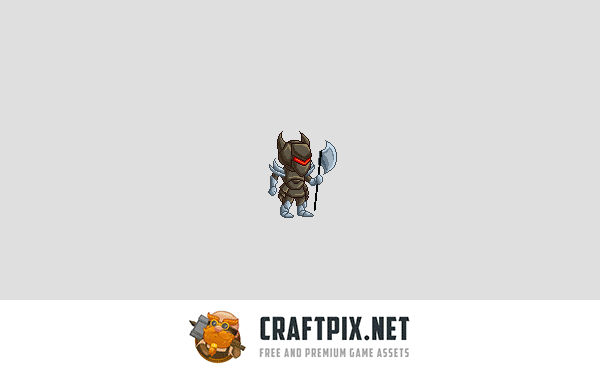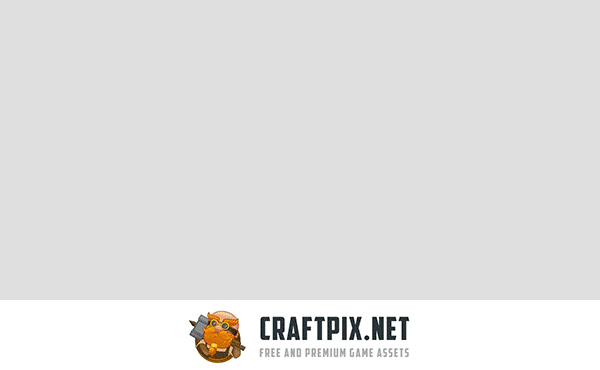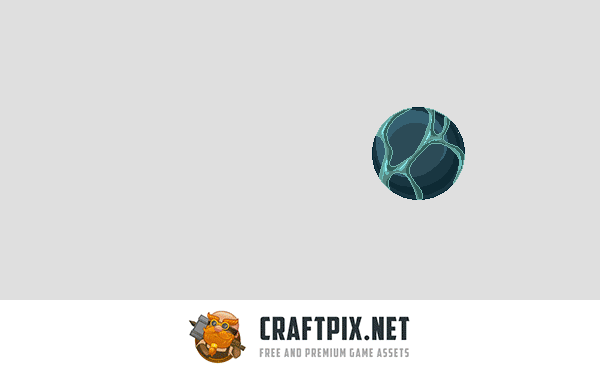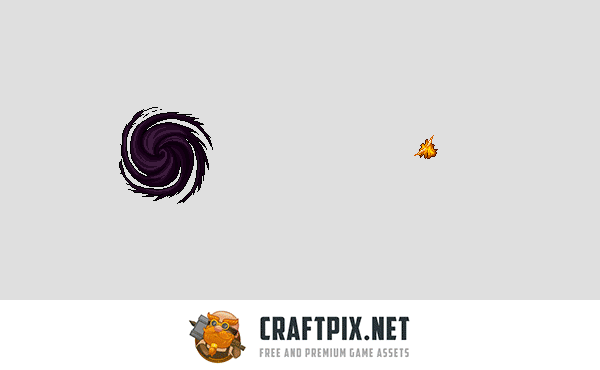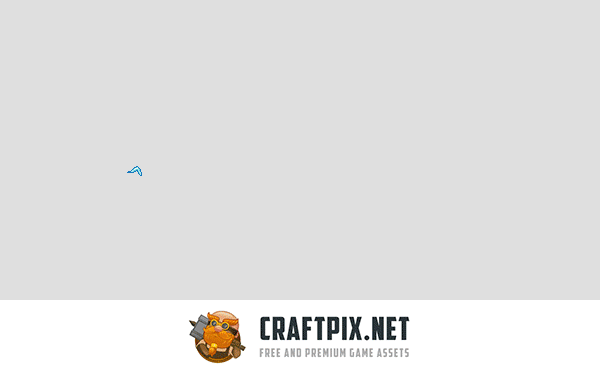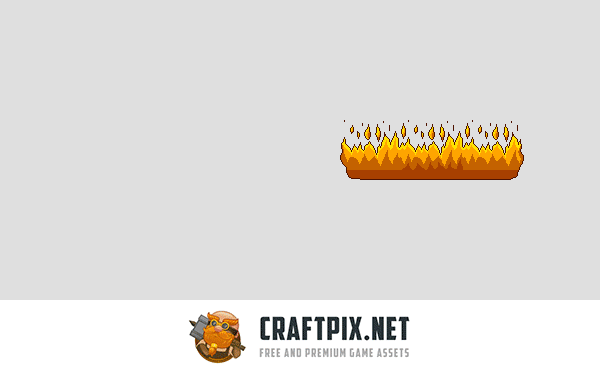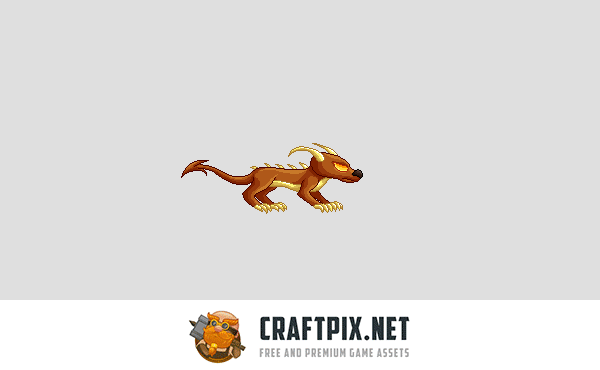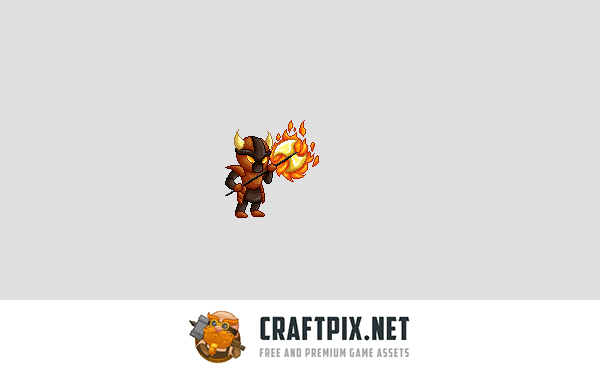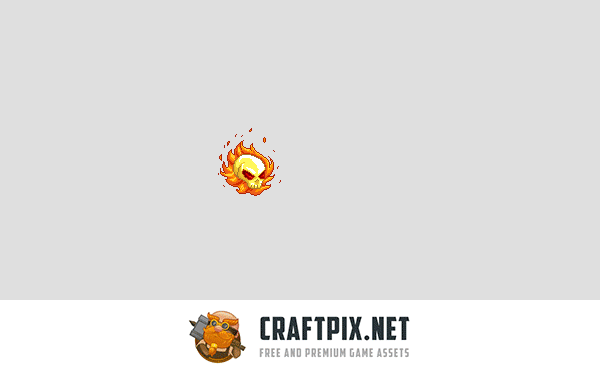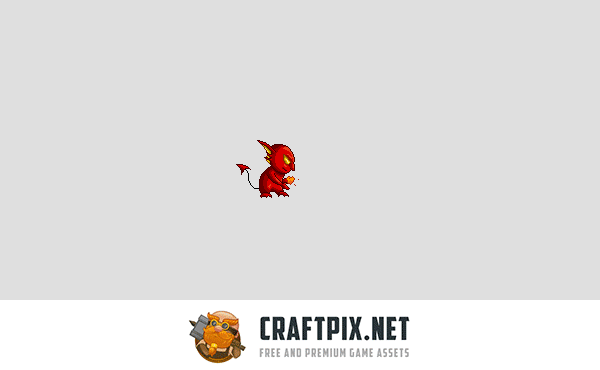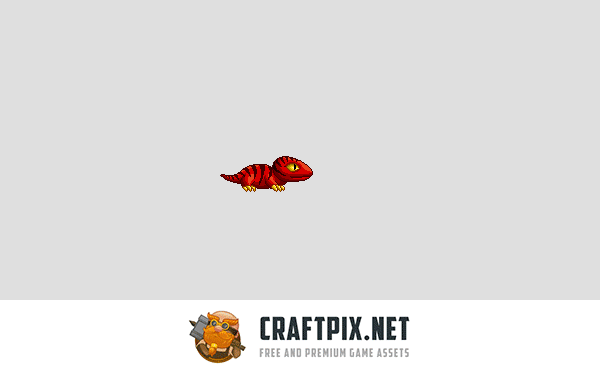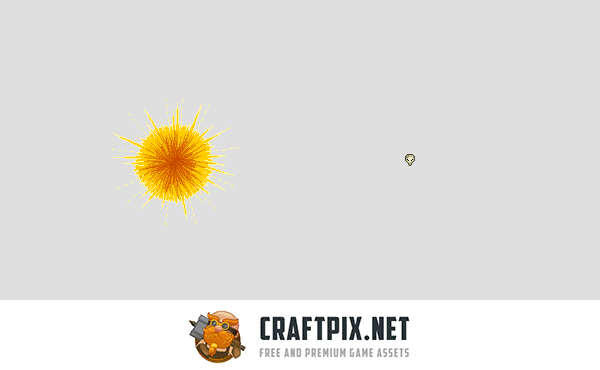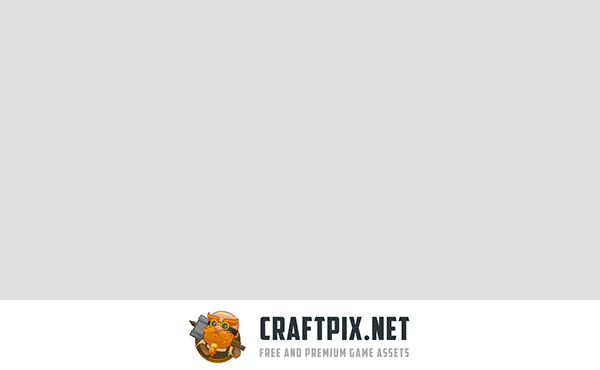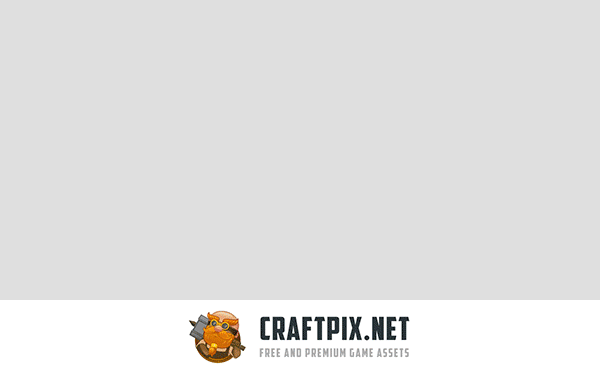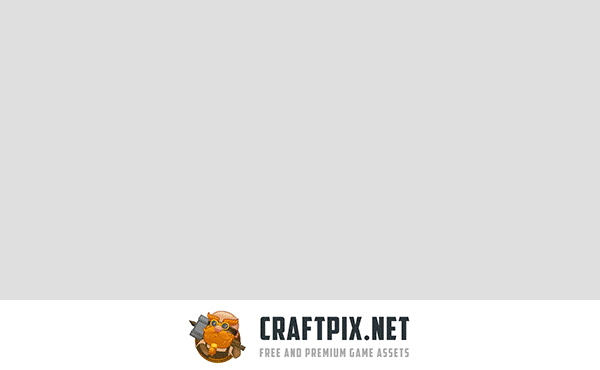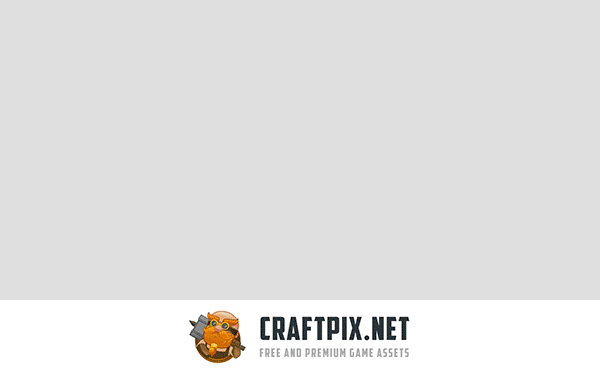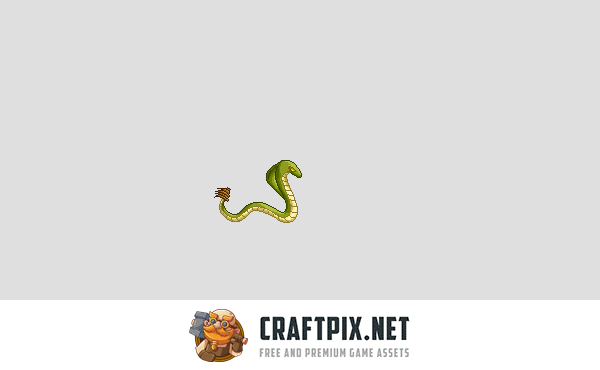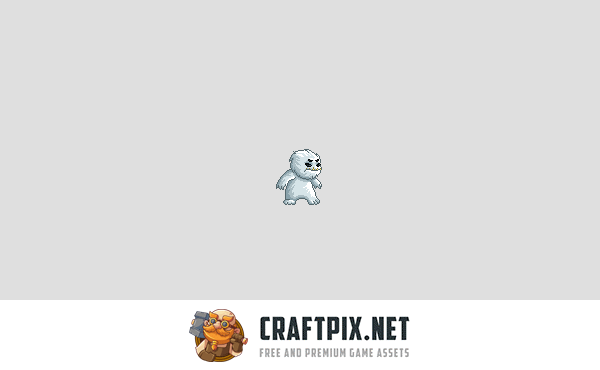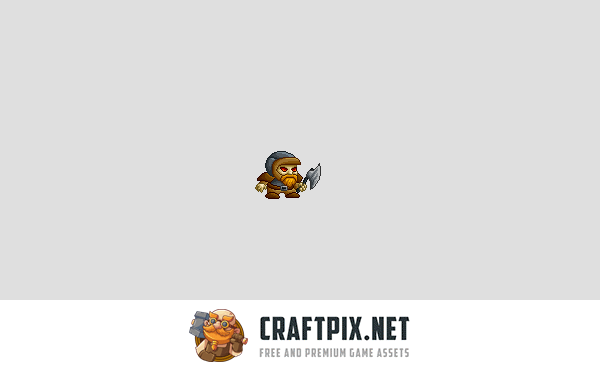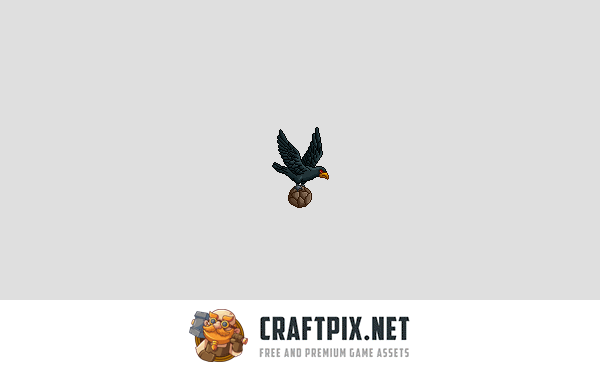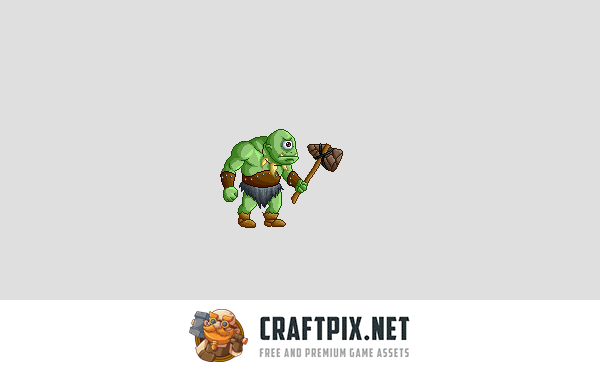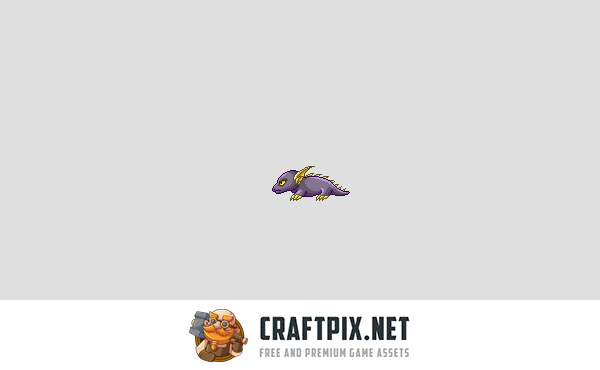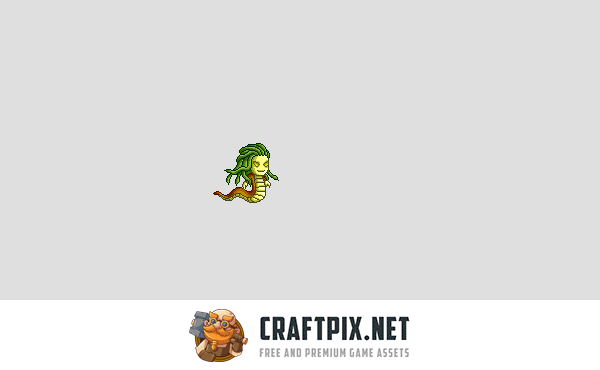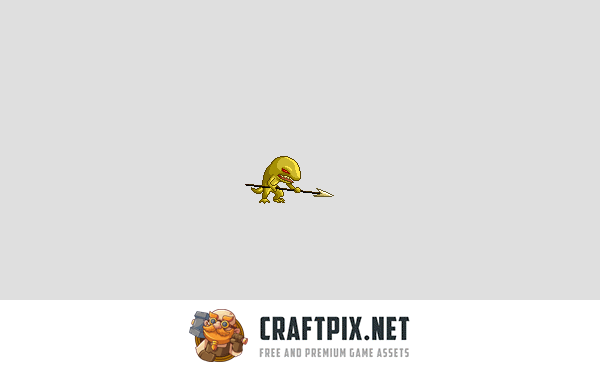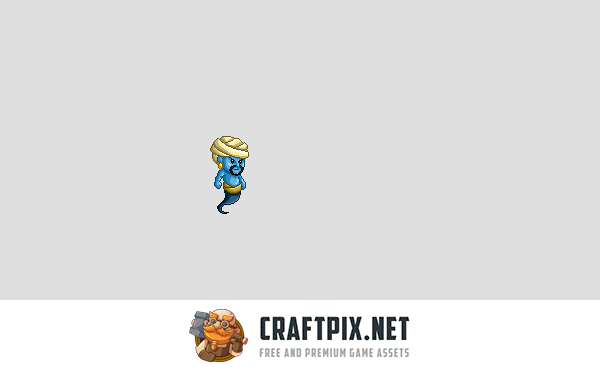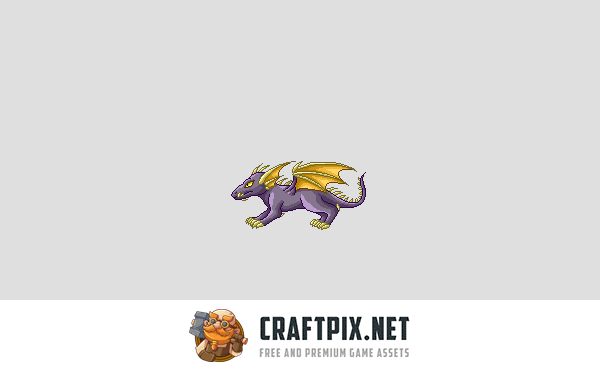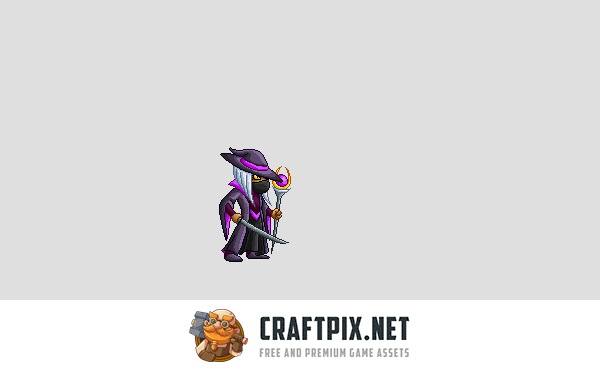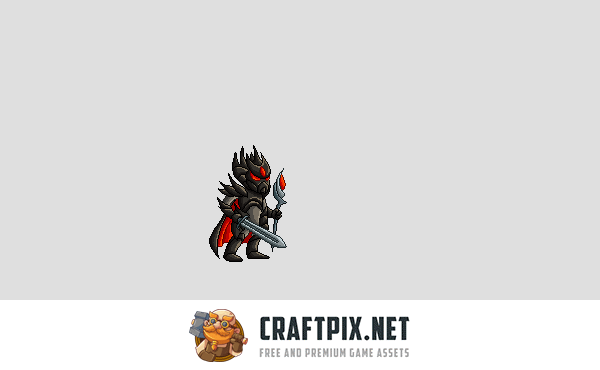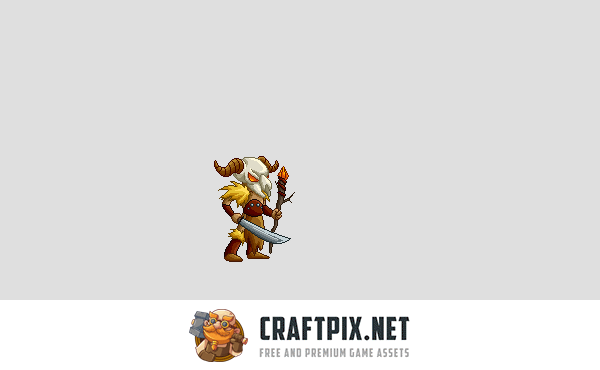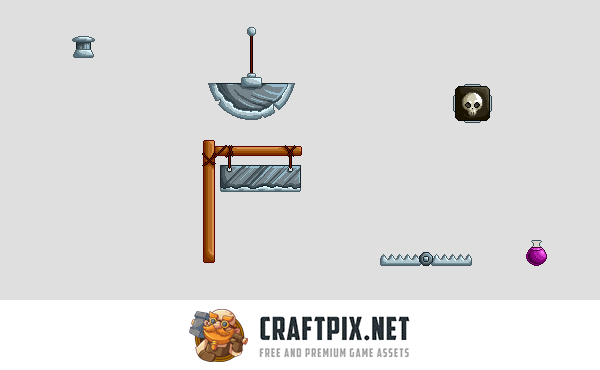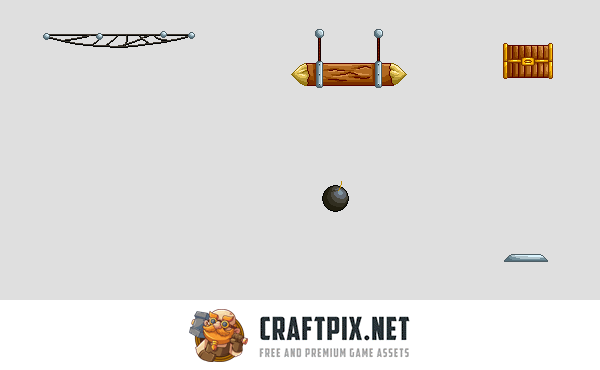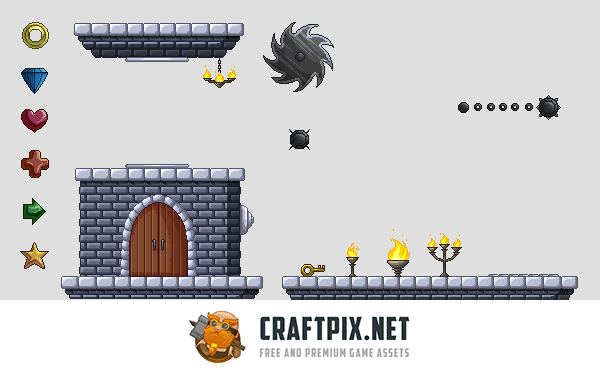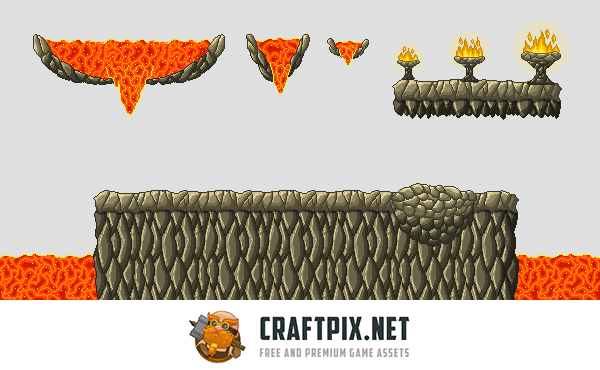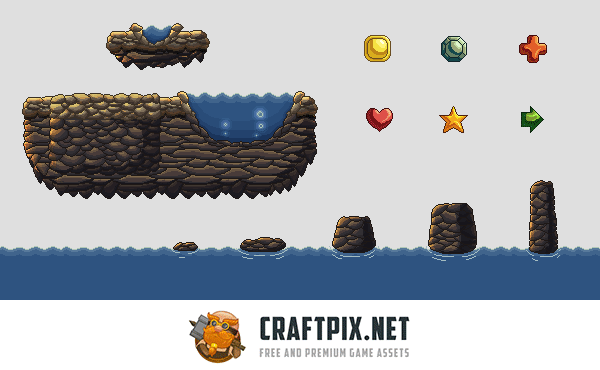 Craftpix.net team wishes you success in creating games! Thank you for using our graphics.
SAVE 98% OFF ON ALL PRODUCT
Get unlimited access to all game assets and save over $0!